Print
Apprenticeship vacancy at Arden Coffee
02 February 2016 by Ash Lawrence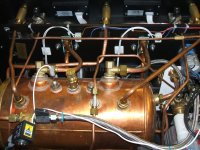 Are you aged between 16 and 18?
Do you have a passion for great coffee?
We are looking for an apprentice to come and join our team, so if you think you have what it takes to become a service team member then email your CV to Info@iwantacoffeemachine.com
Full training is provided with one day a week at a local training provider.
for more information please contact our office or send an email.
Print