Print
Check Out This Compact Machine Perfect For Home Usage
14 August 2020 by Kia Tromans
Love the taste of high quality ground coffee beans made through a proper espresso machine, and want to get the same experience you get from your favourite coffee shops from the comfort of your own home, check out this small single group machine that we have recently supplied to a few people interested in having a coffee machine at home, it is the perfect model for the task and everyone whose had one love it!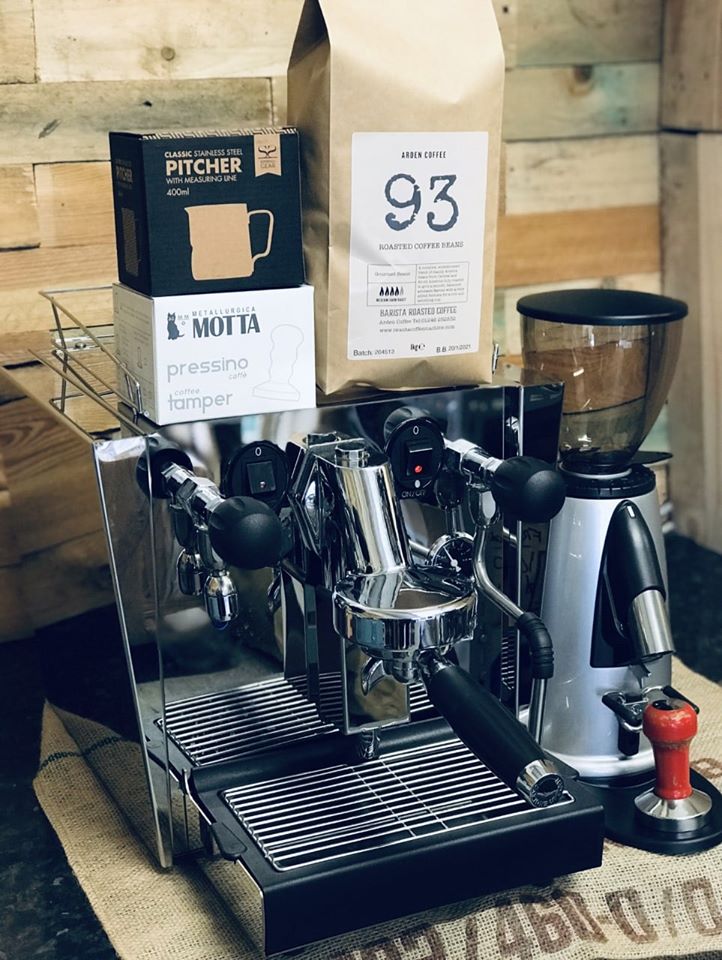 The machine may be small, but its powerful enough to make all the same drinks as the bigger examples of its type. Also seen in the above picture is a smaller grinder which goes great with this machine. All you need are your beans, tamper and milk jug, which can/are supplied in a bundle as part of a deal with this machine along with the grinder, and you're ready to have the full barista experience at home.
If you are interested get in touch now either via our contact us page, a direct email to ardencoffee@hotmail.co.uk or through ringing us on 01246 252832.
Print