Print
Tea Warehouse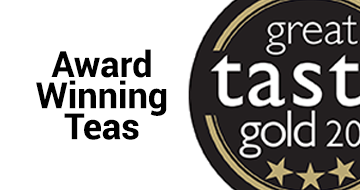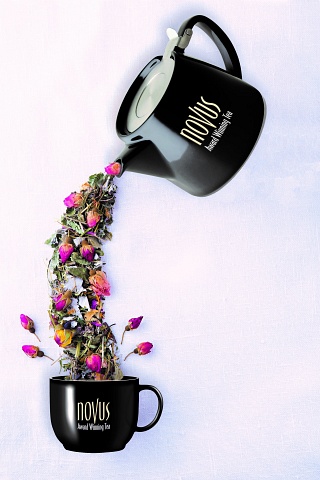 UNIT 41 Coney Green Business Centre
Wingfield View, Clay Cross. S45 9JW.
Check out what flavours of Novus Tea we supply here!
Here at Arden Coffee, we love teas just as much as we're obsessed with coffee. from loose teas, pyramids, black, green and herbal, we're crazy about it.
So whether you're a fanatic of teas, want to learn about the different types or interested in a tasting session, pop down and see us!
As interest for speciality teas is on the rise, we understand that not everyone shares the same interest for coffee, But not too worry! our trained members of staff are expertly trained and have all the know-how on your favourite beverage.
Award winning teas!
Our teas are exquisite, from the packaging to the taste, and they prove that by winning the 'great taste award' countless times year after year.
Great Taste, organised by the Guild of Fine Food, is the acknowledged benchmark for speciality food and drink. It has been described as the 'Oscars' of the food world and the 'epicurean equivalent of the Booker prize'. Quite simply the Great Taste logo is the sign you can trust when buying food and drink in your local, quality retailer or online retailer.
Tea-riffic tasting sessions!
All our teas are available to buy at a affordable and competitive price. and when we have over 25 different teas to choose from, the choice is difficult. That's why we have tasting sessions available. Morning, afternoon or evening, our experts can help you find the right tea for you and help you get the perfect pot every time.
Tea tasting sessions include:

tasting of each teas available.
insight into our researched and experimented infusion timing knowledge.
helpful tips on choosing the right equipment for the right tea for you.



HOW DID OUR TEAS WIN A GOLD TASTE AWARD?
Typically a judging panel at Great taste includes Michelin starred chefs, food writers and critics as well as buyers from the likes of Whole Foods Market and Fortnum & Mason for example. To achieve one gold star, all 15 judges have to return a verdict that the product is exceptional, a stern test for any product indeed. To achieve double gold star and even triple gold star awards then these products are truly an outstanding example.
WOOD PULP RETAIL BOXES!
Available in the Full Novus Range we have a selection of Retail Teas (6×15 Packs)
All flavours are available as pouches of 25 Pyramids too.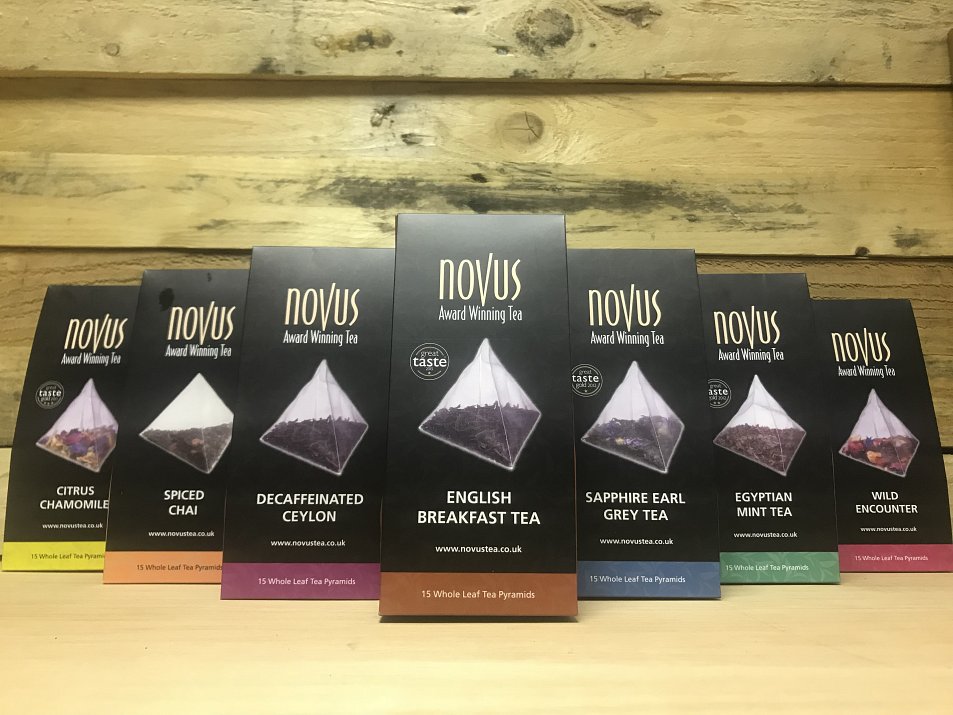 Print