Print
Tea Warehouse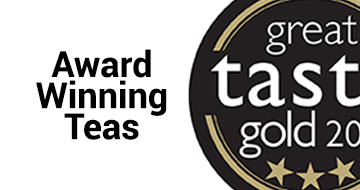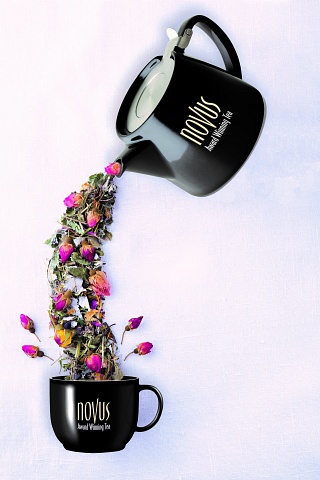 UNIT 41 Coney Green Business Centre
Wingfield View, Clay Cross. S45 9JW.
Click here to check out what flavours of Novus Tea we can supply to you for sale!
Here at Arden Coffee, we love teas just as much as we're obsessed with coffee. from loose teas, pyramids, black, green and herbal, we're crazy about it.
So whether you're a fanatic of teas, want to learn about the different types or are interested in a tasting session, pop down and see us!
As interest in speciality teas is on the rise, we understand that not everyone shares the same interest in coffee, But not too worry! our trained members of staff are expertly trained and have all the know-how on your favourite beverage.
Award-winning teas!
Our teas are exquisite, from the packaging to the taste, and they prove that by winning the 'great taste award' countless times year after year.
Great Taste, organised by the Guild of Fine Food, is the acknowledged benchmark for speciality food and drink. It has been described as the 'Oscars' of the food world and the 'epicurean equivalent of the Booker prize'. Quite simply the Great Taste logo is the sign you can trust when buying food and drink in your local, quality retailer or online retailer.
Tea-riffic tasting sessions!
All our teas are available to buy at an affordable and competitive price. and when we have over 25 different teas to choose from, the choice is difficult. That's why we have tasting sessions available. Morning, afternoon or evening, our experts can help you find the right tea for you and help you get the perfect pot every time.
Tea tasting sessions include:

tasting of each tea available.
insight into our researched and experimented infusion timing knowledge.
helpful tips on choosing the right equipment for the right tea for you.



HOW DID OUR TEAS WIN A GOLD TASTE AWARD?
The Novus range is an award-winning tea brand that has won gold stars for its taste. The process of being judged for this is typically through a judging panel at Great taste, members of said panels usually include Michelin starred chefs, food writers and critics as well as buyers from the likes of Whole Foods Market and Fortnum & Mason, and many other people and organisations who can speak with some authority on the taste and quality of beverages. To achieve one gold star, all 15 judges have to return a verdict that the product is exceptional, a stern test for any product indeed. To have achieved not only double gold star but even triple gold star awards show that these products are truly an outstanding example of their type.
WOOD PULP RETAIL BOXES!
Available in the Full Novus Range we have a selection of Retail Teas (6×15 Packs)
All flavours are available as pouches of 25 Pyramids too.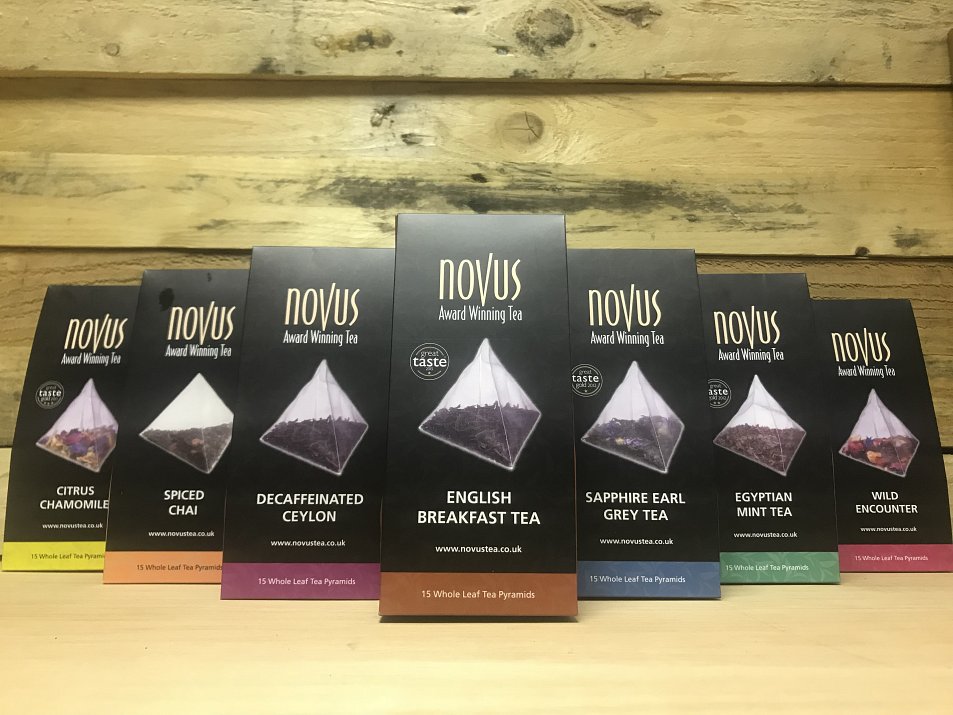 Free point of sale equipment and accessories
If you decide to use us for your tea supplies, there is a wide range of professionally made branded point of sale accessories and general tea equipment that we can offer to go with your new range of great tasting Novus tea. If you are stocking a variety of nine or more flavours from the Novus range from us then you are entitled to a set of free display caddy tins. These are the ideal way to display your teas on a shelf or table top, with stickers of your specific flavours applied to each tin, they make a great display piece as well as the best way to store your range of teas.
Japanese Matcha Powder Is Now Available
WHAT IS MATCHA?
Matcha is finely grounded powder of specially grown and processed Green Tea Leaves. One serving of Matcha tea is the nutritional equivalent of 10 Cups of regularly brewed Green Tea. When you drink Matcha you ingest the entire leaf and receive 100% of the nutrients of the leaf
Matcha Powdered Green Tea has 137 times more antioxidants than regular brewed Green Tea.
Health Benefits?
- Boosts metabolism and burns calories. Scientifically proven to help with weight loss
- Calms the body and mind
- Enhances mood and aids in concentration
- Provides Vitamin C
- Lowers Cholesterol and blood sugar
Drinks we have made with Matcha Powder
Here is a list of examples of drinks we've made ourselves using the Novus Organic Tsuki Matcha powder mixed with a few other commonplace cafe/tea room ingredients to help you experiment for yourself!
White Hot Chocolate Matcha
Start with 1 Scoop of White Chocolate Powder or a press of a Monin White Sauce bottle, and add a small amount of the Matcha powder with a tablespoon. Mix this with a hand whisk to create a paste, add some milk and use the steam arm on your traditional Coffee Machine to heat and mix this up with the paste to create the drink.
Dark/Milk Hot Chocolate
1 Scoop of 93 Chocolate Powder, Italian Luxury Hot Chocolate Powder or Monin Dark Sauce, Tiny tablespoon of Matcha powder. Mix with a handwisk to create a paste, Add Milk and steam on your traditional Coffee Machine.
Matcha Milkshake
One of our favourites. Using your Shmoo Milkshake machine, Simply Mix 15ml (if a 12oz Cup) or Under or a 25ml Scoop (if 16oz or over) of our Specialised Neutral Mix with a teaspoon of the Novus Matcha Powder.
Turmeric Citrus is another sensational health option
Turmeric Citrus tea is another one of the Novus products that we fully recommend for those looking a healthy tea with a lot of benefits to go along with its great taste. Turmeric is a very potent antioxidant as well as having anti inflammatory effects, and it can help relive joint pains including those caused by arthritis. The blend we provide also contains some Matcha as well so all the health benefits of Matcha mentioned above can be found in this product.
The turmeric and matcha are blended with lemon, ginger and orange to balance the intense flavours and create a great tasting balance for a very enjoyable tea.
Check out the Tea Wagon
We've recently had one of our vans redesigned with new decals to show off our love for the Novus range and all things tea, check out the images below!
We can provide tea tasting sessions as well as demonstrations on how to use various tea accessories such as tea strainers, teapot heaters, and many more pieces of equipment that can be provided by the Novus range.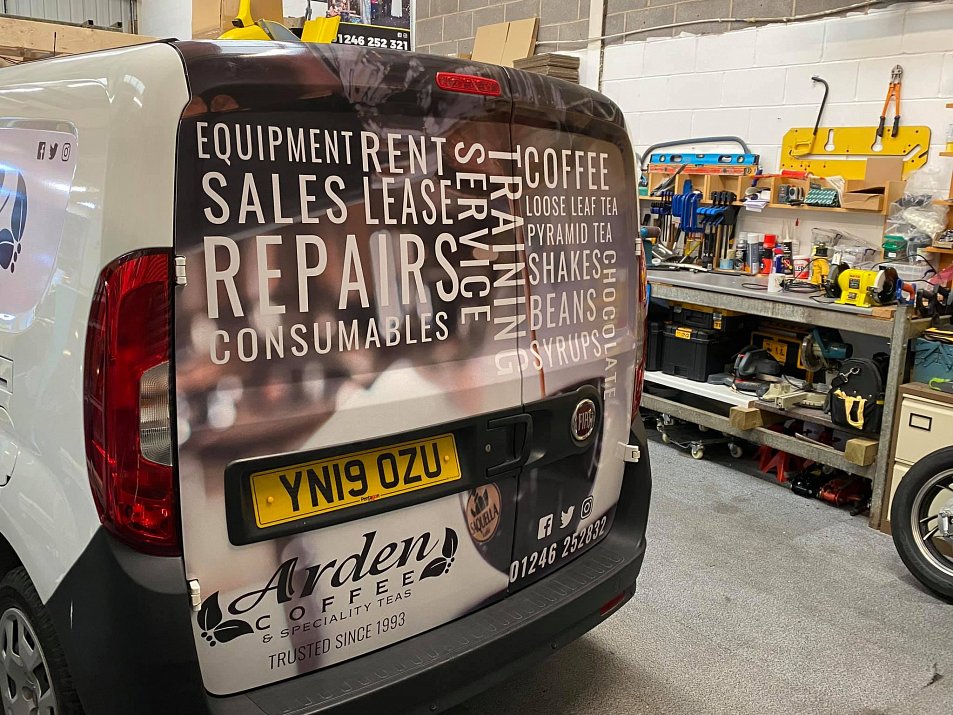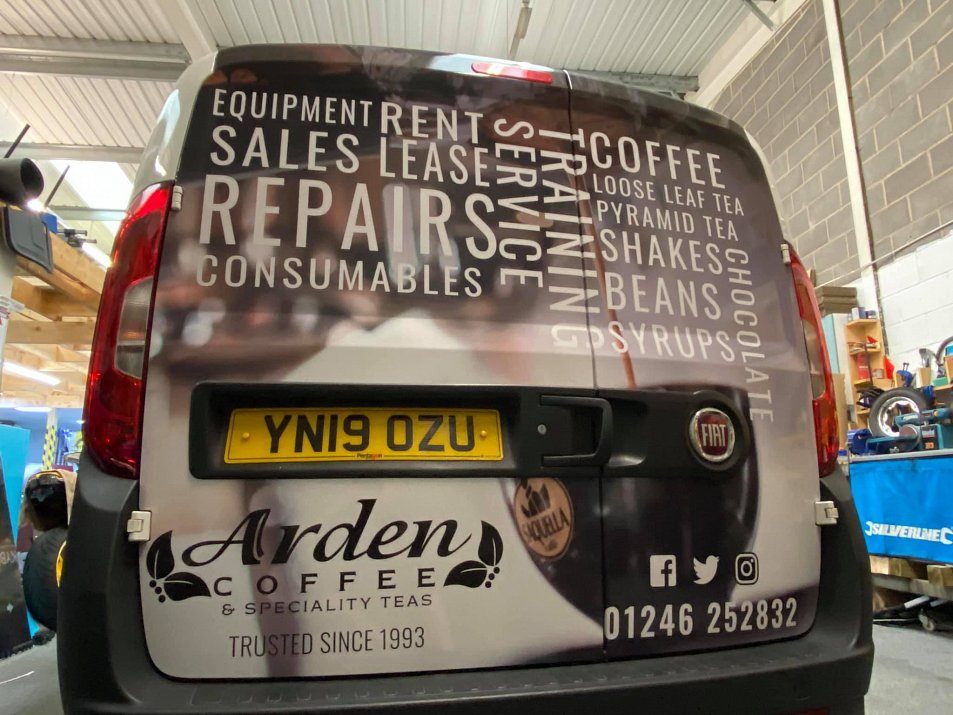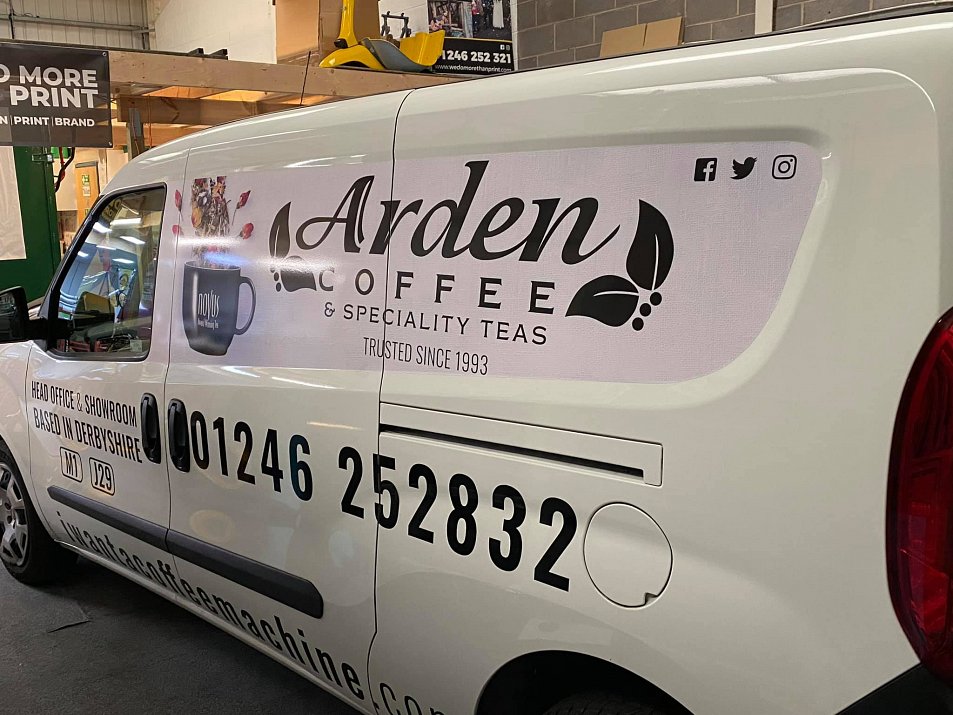 Novus Tea
Chocolate & Vanilla
Sapphire Early Grey
Dragonwell
Pai Mu Tan
All Pyramid teas are also available as Loose Leaf!
Black Teas
| | |
| --- | --- |
| Name | Description |
| Chocolate & Vanilla | A luxurious black leaf blend with cocoa beans and vanilla provides all the taste and comfort offered by chocolate but without the calories! |
| Decaff Ceylon | Famous for its bright reddish colours, rich & smooth taste & nutty character. This tea is naturally decaffeinated to ensure all the flavour remains intact. |
| English Breakfast | Novus English Breakfast Tea is scattered with golden tips this blend is both clean and rich with hints of malt notes. |
| Organic Darjeeling | Novus Organic Darjeeling Tea has trademark muscatel notes with a fresh citrus taste & floral notes too which is absolute heaven, best enjoyed without milk. |
| Spiced Chai | Novus Spiced Chai Tea is a blend of robust black Indian teas, combined with exotic spices. Its exotic aroma and punchy tea delivers a wonderful flavour. |
| Sapphire Early Gray | Novus Sapphire Earl Grey Tea is bright, brisk and has coppery tones with subtle lemon notes at the back of the palette, light and refreshing. |
| Strawberry & Cream | A blend of Indian and Chinese black leaf produces a light and crisp tea with subtle strawberry and vanilla notes. A well rounded refreshing cup of tea with a golden liquor and lasting notes of strawberry and cream |
Peak District Brew
(AVAILABLE AS LOOSE LEAF ONLY)
A single origin black leaf from the Yunnan Province defined by its gold tips. A strong full bodies black tea with rich earthy tones, hints of chocolate and sweetness. Perfect to be enjoyed in the morning or afternoon, perfect if you love a hearty strong tea!
---
Green Teas
| | |
| --- | --- |
| Name | Description |
| Dragon Well | Novus Dragonwell Green Tea is hand-fired in a Wok, this artisan tea is a real delight drawing out a wonderful nut aroma and beautiful apricot finish. |
| Eight Secrets | This green tea blend combines the eight major growing regions of China in one blend with Strawberry, Lichee and Mango. |
| Organic Jasmine | Novus Organic Jasmine Green Tea is scented with Jasmine petals instead of using blossoms in the blend, creating a sharper and more intense Jasmine flavour. |
---
Herbal Infusions
| | |
| --- | --- |
| Name | Description |
| Beetroot & Apple | A caffeine-free organic herbal infusion bursting with earthy beetroot notes and acidity balanced carefully with apple softness to produce an indulgent and rich cup of tea. |
| Turmeric Citrus | An invigorating and energising cup of tea it sustains your natural glow. A very different herbal infusion, but one definitely worth a try, it will really take you by surprise. |
| White Mulled Wine | A pleasant and vibrant taste of white wine, with a fresh lemon zest finish. Hints of subtle spices are all around the beautifully rounded herbal and caffeine-free tea. |
| Wild-Encounter | Novus Wild Encounter Tea is a full-bodied flavour and a sweet and tart balance, the fruit combination of red berries and tropical fruits. |
| Citrus Chamomile | Novus Citrus Chamomile tea has a balance of lemon and chamomile. Its freshness and is exceptionally well rounded, without any bitterness.​ |
| Spicy Rooibos | Caffeine-free super grade Rooibos blend with Brazilian pepper, Cinnamon, Cardamom, cloves and a hint of Orange. It is fresh with subtle warming spice notes. |
| Persian Pomegranate | Novus Persian Pomegranate tea is an eclectic caffeine-free blend, with large hibiscus shells, pomegranate & liquorice for rounded sweetness & fruit flavour. |
| Egyptian Mint | Novus Egyptian Mint Tea is a beautiful golden-green liquor that is just bursting with mint notes which are both strong & refreshing, and bursts onto your palate. |
---
White Teas
| | |
| --- | --- |
| Name | Description |
| Pai Mu Tan | Novus Pai Mu Tan Tea is wonderfully gentle and easy to drink, with a freshness consistent with spring teas, it is smooth with peach and melon sweet notes. |
| White Pear & Ginger | Novus White Pear & Ginger tea has a gentle white tea background it is the perfect partner for the pear notes and a gentle kick of ginger. |
Nitro Cold Brew Tea
NOVUS TEA
Kicking off the release, Currently the Nitro Tea will be released with one delicious, creamy, velvety textured flavour… Persian Pomegranate. With many more ice cold nitro tea flavours to come!
"What's so good about Nitro Tea?" you might ask. Well, aside from the mouth-watering flavour and wonderful aroma, here are a few of many reasons why you should try one of these wonderful beverages:
2 Calories
All Natural Flavours
Vegan Friendly
No Caffeine
No Sugar
No Artificial Flavouring
Antioxidants
Ready to drink
Enjoyed Ice Cold!
Limited TIme Tea Package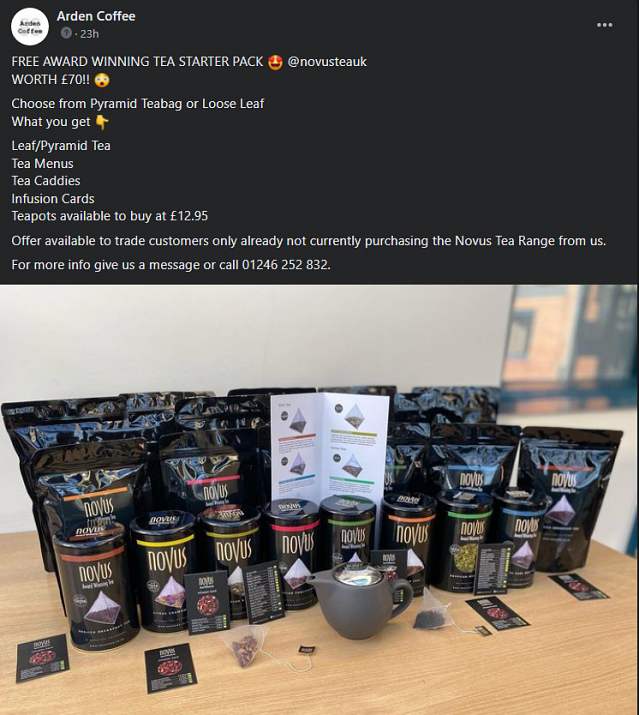 To view the post on our facebook page, click Here
Print