Print
Welcome to the Workshop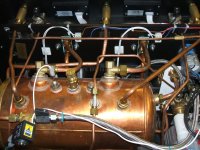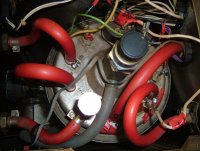 Repairs Available for a Large Range of Coffee Machines, Including Bean to Cup and Traditional Espresso Machines
Our team of fully trained in-house engineers are able to service and repair all types of coffee machine that we have available for sale. They are ready seven days a week, twenty hours a day, being on call even on bank holidays and Christmas day! They are committed to getting you up and running again as soon as possible! And if they cant, all the engineers carry a spare coffee machine on their van if needed so you can keep serving coffee whilst your machine is brought back for repair in our workshop.
Types of Servicing
Basic Service
(recommended every year)

Group Seals Changed
New Boiler Safety Valve
New anti-vac valve
Level proble clean
Set of time/does
New shower plates
Grinder Adjustments
Free health check worth £35
Advance Back Flush


Advance Service
(recommended every two years)

Descaling of group heads
ALL BASIC SERVICE INCLUDED


Complete Service
(recommended every 4+ years)
Your machine will be taking into our "Lab" with all of the outer & inner workings of the machine being fully cleaned and maintained.

Boiler acid cleaned
Free loan machine whilst your actual machine is being serviced
Your machine with come out brand new!
ALL BASIC & ADVANCE SERVICE INCLUDED


Things you can do to help our engineers before we service / repair your machine
Common problems & maintanence
Clearing the drain pipe with boiling water and bleach, also making sure that the hose is connected to the machine.
Checking the main fuse board & plug for no power to the machine (if the fuse / plug has blown etc)
Making sure the water is turned on to the machine
Ensure regular cleaning & backflushing of your machine
Preparations
Take cups off the top of your machine
Ensure parking space is available for our engineers
Make us aware if the parking is free, paid or if a permit is required
Clear access to the working area
Clear footpath access to your site
Your closing / opening times (which times are best for you)
Switching your machine off before the engineer arrives, to ensure the machine has cooled down enough.
Access to the water
Access to the fuse box
Just spare parts needed?
We stock over 3,000 spare parts for espresso machines, so if you know the part you are after why don't you give our parts department a ring to reserve your part.
If you're an engineer, coffee shop owner or just want something for your house-hold coffee machine, we may be able to help you or point you in the right direction, and even if we dont have the part you need in stock, we work with suppliers all around the world and should be able to find a replacement part at a competitive price!
Service and Repairs to all of the following and more:
Astoria, Azkoyen, Bezzera, Bravilor, Brasilia, Carimali, Conti, Ecm, Electra, Expobar, Faema, Fiorenzato, Fracino,Frankie, Futuremat, Gaggia, Grimac,Jura X7, Jura X9, La scala, Marzocco, Pavoni, Rancilio, Reneka, San marco,Simonelli, Spaziale,Style cafe, Unic, Vfa, Visacrem, Wega, Cunill, Iberital, Macap, Obel, Rossi and many more espresso machine and coffee grinders.
Repairs to bean to cup and Bravilor machines
We have over 20 years experience in repairs to Jura and Frankie bean to cup machines, offering servicing and repairs across various locations, including places like Derbyshire, Nottinghamshire, South Yorkshire.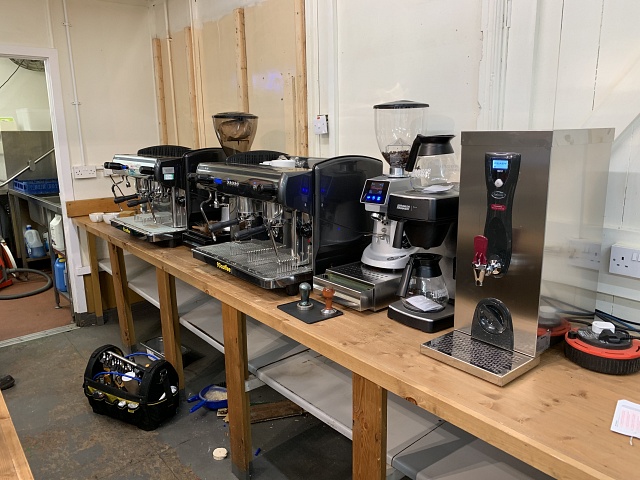 A week in the workshop
We followed one of our expert engineers for a week as they work through solving a wide variety of problems for our customers on site and off, asking them to take pictures of their activities and the customers site where possible, to give you an idea of what it is that they do and how they help out our customers on a day to day basis, whether it be through repairs, servicing or installations!
Print