Print
Esprecious Bean to Cup Coffee Machine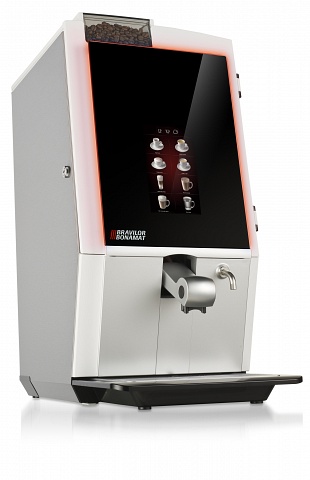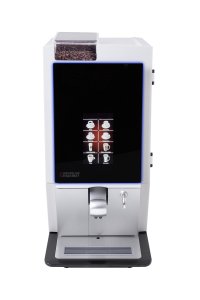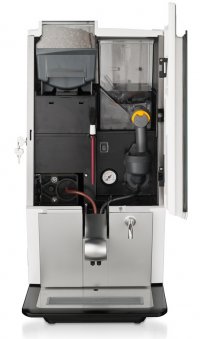 A new compact bean-to-cup machine. Each cup is freshly brewed and has great in-cup quality thanks to an innovative in-house developed brewer. With powdered milk, the Esprecious offers a range of bean-to-cup coffees at the touch of a button without the associated maintenance of fresh milk machines.
The fantastic new software is intuitive and comprehensive enabling the customisation of every part of the beverage making process, delivering drink recipes that are truly individual. The innovative horizontal breweries the heart of this technically brilliants machine delivering quality beverages time and time again. The Esprecious really is something special and should not be underestimated.
The full colour touch screen interface makes the Esprecious simple and easy-to-use and adds to the design. The fully adjustable metal outlet enables many different cup sizes to be used with a variable height of 70 to 145mm.
Freshly ground beans , it says, are the finest wide variety of speciality coffees such as cappuccino, latte macchiato and moccachino.
The Esprecious really is something special and shouldn't be underestimated . Ambient LED accent lighting adds a sense of theater bringing life to the Esprecious.
By simply touching the picture of your choice the beverage is delivered, while the colour display gives an indication of the delivery process. The Esprecious houses the latest of Bravilor's innovation-the horizontal brewing systems which boast a maximum dispense of 250ml(20 grams of coffee) ensuring that a number of speciality coffees can be dispensed to your exact requirements.
Esprecious: Discover the barista in you!
- An innovative and really advanced
coffee-making system
- Conveniently arranged touch screen
- Ceramic grinding disc
- Eco mode: intelligent energy-saving mode
- Outlet adjustable in height
- Separate hot water outlet
- Individual setting options
- Unique hot water system for less scaling
- Waste bin full indicator
- Drip tray full indicator
- Total and day counters
- No need for connection to the drain
Esprecious
To sum up;
Touch screen technology
Personalise the display with what drinks you want
Change the names of the drinks on the display
Fine adjustment of grind to achieve the perfect espresso
Drink counter
Metal brew unit
One of the few bean to cup machine that makes hot chocolate!
Available to view and taste drinks in our showroom
Esprecious specif actions
Water: 3/4 cold water connection
Power: 3000w
Dimensions (mm): W352xD568xH659 (PDF)
Lease price £4.56 per day +vat
Print