Print
Astoria Plus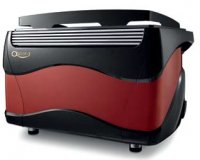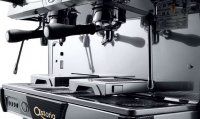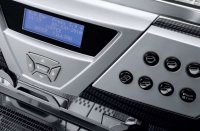 The Astoria Plus 4 U takes more than 40 years of Italian coffee knowledge and puts it right at your fingertips.
Watching every shot pulled the Plus 4 U compares the extraction to an ideal coffee and if necessary will suggest corrections allowing you to make the perfect espresso.
Integrated in to this intelligent coffee brain is Astoria's green line eco system that can provide energy savings of up to 47.6%* compared to a conventional machine.
Specification for a two group
Power – 1× 4400w 18.3A
Weight- 74kg
Size -W830 x D580 x H575
Key Features
'Smart' coffee machine analyses each shot, gives real time info and if necessary will provide suggestions to correct your shot
Individual boilers for each group head with independent temperature settings
Intelligent energy management can save up to 47.6%* Data certified by Intertek – ETL SEMKO, an independent organisation involved in safety testing and product certification.
One touch easy use automatic steam arm
Digital display and control for ease of use and machine setting
Constant steam thanks to a dedicated steam boiler
Cup warmer means drinks stay hot for longer
Suitable for large takeaway cups
Astoria Plus 4 You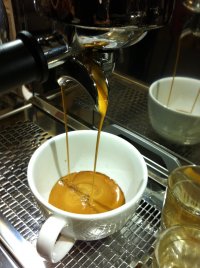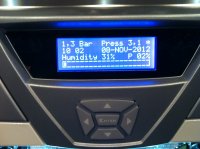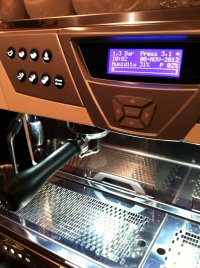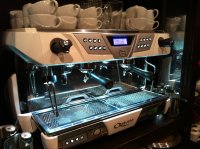 Plus 4 You is the proof that there are no boundaries to the field of professional machines and represents one of the stages in the long voyage that Astoria has undertaken with courage and determination. Technological innovation is represented by a new hydraulic circuit with working parameters that are managed electronically and independently, providing the best quality in the cup. Plus 4 You is also aware of environmental protection through substantial reduction in energy consumption.
That is the basis for Plus 4 You, a machine that can grant energy savings, between 30% and 47.6%.
How Plus 4 You helps you make a perfect espresso:
1. Absolute stability of the settings in any operating condition, even during peak hours
2. Extremely precise temperature regulation, with a thermic stability of max. 1°C, which allows the constant repetition of the quality in the cup
3. A system of auto diagnostics of errors and faults suggests to the barista how to improve the extraction and obtain the perfect cup.
4. The Plus 4 You has an adjustable steam temperature that can be set from 0.9 bar to 1.4 bar. A real benefit depending how powerful you want the steam pressure and is easily adjustable in the digital display.
5. Separate and adjustable temperatures for group head and water reservoir allow you to fine tune the machine for extraction +/- 0.5 degree, and allows for environmental factors ambient room temperature for example.
Plus 4 You Flexibility: 1 boiler for steam + water reservoirs for espresso.
Steam requires a different temperature from that of the water to brew coffee. In a traditional espresso machine it is difficult to separate the two aspects and a compromise is sought which could impair the quality of the coffee.
Print